0.5.0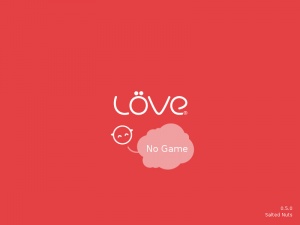 The codename of LÖVE 0.5.0 is "Salted Nuts". It is currently released.
Download 0.5.0 from SourceForge
Changes from 0.4.0
Added love.joystick.
Added network support via LuaSocket.
Added support for loading of appended .love-file.
Fixed love.filesystem.read adding bogus characters at the end of string.
Fixed epic swigfusion bug.
Fixed love.graphics.getFont so it returns nil if no font is present.
Fixed bug where [[love.graphics.getBlendMode]() always returns blend_normal.
Fixed bug which caused error screen to be scissored (when enabled).
Fixed Body:setAngle to accept degrees li]ke everything else.
Cleaned up love::File and love_physfs.
Cleaned up love::Reference so it stores its reference in _G.