Metanet Hunter strikes again.
I think it's about time to talk about this. Here we go.
Metanet Hunter G4 is the newest hot topic in the Metanet Hunter lineup, and seeks to be a truly fantastic side-scroller. We've got the weapons, and we've got the will.
Graphically, it's a throwback to the original game, what with the gameboy aesthetic and all. Technically, it breaks a ton of rules to be considered a Gameboy game, so it's really like a Gameboy Advance game that uses 4 colors on purpose.
Playstyle-wise, it's much, much faster than any of the previous entries. I would wager that I've eliminated the floatiness. I've upped the game speed. We now have Mega Man-ish screen transitions that go up, down, and all around. We have subweapons. Suits are a thing of the past, but when you've got 30 different types of weapons to ruin an enemy's day, I think you'll live.
We've got the game modes, too. Random Mode, Treasure Hunting, Battle Mode... You name it. There may even be more post-launch. Stay on your toes.
What does it look like?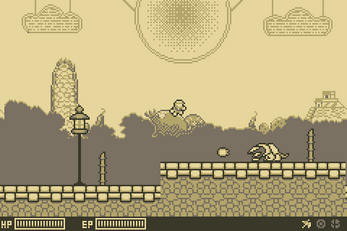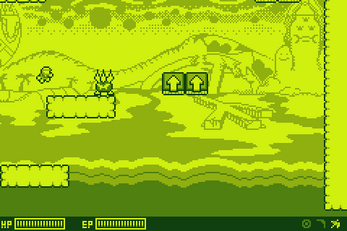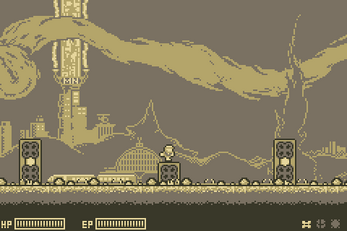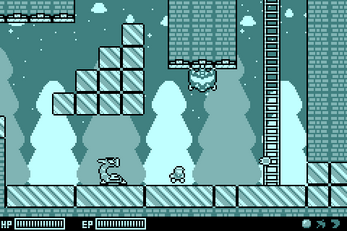 What can you do?
Jump and shoot, man. Except, we're going to have various ways to go about that. Multiple game modes, multiple unlockables, and an all around clean, cool package that you'll most certainly crave again and again.
The new boss fights are better than ever, the gameplay intends to be replayable, and the orbs must be obliterated. I can only hope that you'll oblige to do the deed.
Support it?
You should. Please do. Something something support the official release. I'd really like to get people talkin' about it, and wouldn't mind if more people are involved with the creation of this game. It's been a generally solo effort, and having some fellas join the club to improve it up is never a bad thing.
I am indeed looking for testers, or anyone that wants to contribute to an indie project.
Spread the word! RodeoNET is about to make something hella cool.
Check it out on itch.io!