Hey everyone. I'm talking about unicorns today.
What are
your
favourite games of uniqueness?

Wait, what does this mean? Well I mean games that, not necessarily are your favourite to play, but that you give a thumbs up and like due to the way the devs did stuff. It could be you haven't even played the game or find the game boring but just like one mechanic.
Can be more than one game.
Criteria/Rules

->Should be a game( no duh

),even chess, but mostly video games



->Should have a unique mechanic that you admire(?

)

->You should give the reason you like the game/the game's uniqueness( for people who read your reason: if they know they know, If they don't they can ask or go find out, just in case of, you know , for spoilers, if their any)

->Can post more than once

->(optional) a picture of the game

Here are mine to start it off, though I have a lot because I always try to study these type of stuff

.
-Reigns: I like its simple binary way of giving you two decisions, but yet gives off the impression of a feeling of realism and deep strategy

, especially the game of thrones one

. Though can get repetitive.
-Undertale: The way the final boss goes against the games art style gives you the feeling of it's strangeness. And the unique battle scenes.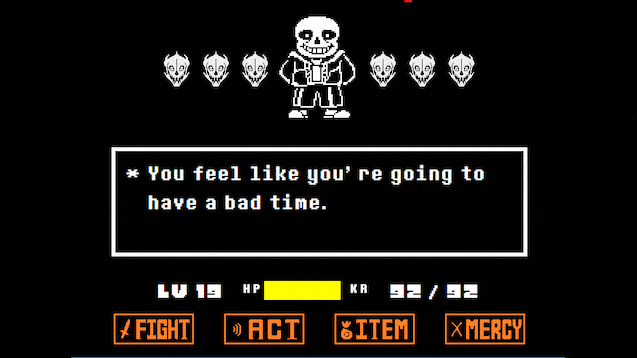 BTW, this is not the final boss.
-Alien Isolation: The way the xenomorph(main villain(?)) tracks the player, with sound, sight, etc. And the fact that the behaviour is controlled so it doesn't always overwhelm you even if it can.
-Dwarf fortress: Generates a whole history, come on!
Like always I don't think anyone will reply, but whatevs...
(If you want me to put more, just say

)