Hi, I've created a .love that makes https requests without additional libraries.
Basically, it uses a .js file and uses the MSXML2.ServerXMLHTTP class that is built-in in Windows.
It was made in 30 minutes, therefore it can be definitely improved.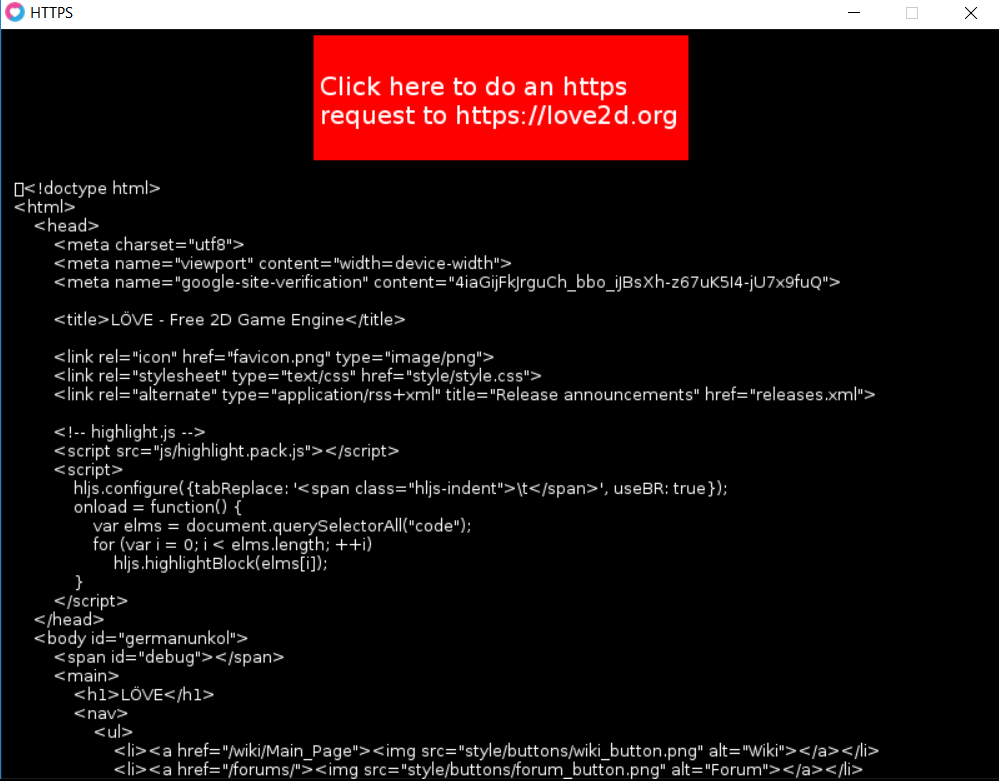 If you want to use this in your project, just add the file https.lua.
However, I would not recommend this, because you can't do 2 requests simultaneously and because it works only in Windows.
Any suggestion is appreciated.
P.S: I posted this thread in "General" because this is not a proper library.