I think it's probably a decent enough time to toss this onto the forums!
Anyhoo, it's time for
another f***ing NightKawata game!!!!
You guys remember Metanet Hunter REMIX, right? Yeah, I do too. It's almost two years old, actually. In fact, Metanet Hunter itself is almost three years old!!! I'm sure nobody but I actually cares about that, but that's irrelevant!
I have here a pretty sweet remake project for you guys.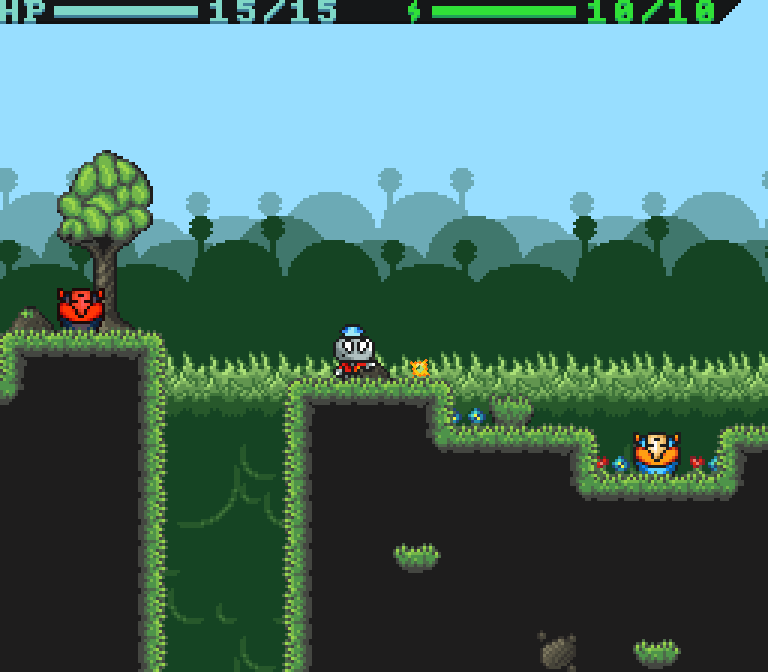 A new Metanet Hunter approaches!
It's called Metanet Hunter CD if the topic wasn't obvious enough, and yes, I might make a few actual CDs as collector's items because why the hell not, I'm probably going through a midlife crisis. (mainly just because a CD would look cool)
But yeah, the name is in somewhat spirit of Sonic CD, as an enhanced version of the base material.
This was Metanet Hunter REMIX, by the way: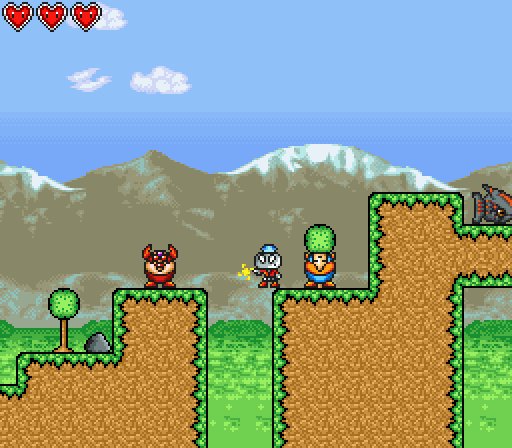 You can get it at itch.io:
https://nightkawata.itch.io/metanet-hunter-remix
It's not that great, though. I'd play the demo to get a feel for how bad it is. Then once I toss a public demo of Metanet Hunter CD, play that and realize it's much better.
Anyhoo, I know you guys want to ask this question:
WHAT'S NEW YOU MOTHERF***ER?!
GOOD QUESTION. LET ME ANSWER THAT.
But seriously:
The physics are completely refreshed. It uses the same engine as Terminal Hunter, but it's been modified a bit to be even more awesome. It's nowhere near as floaty or potentially slippy as the base game. I didn't like that either.
A lot of things have been updated. There's a bunch more graphical effects, things have been touched up and the like, etc.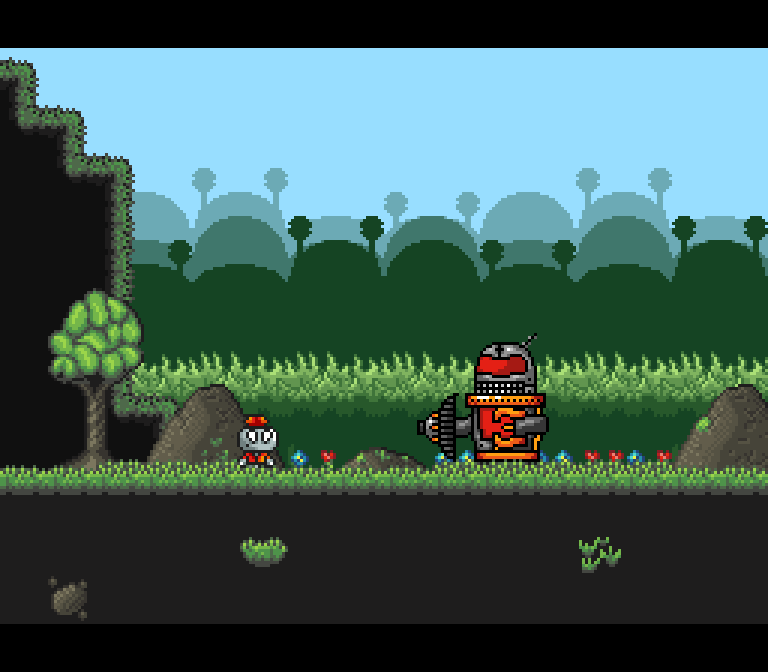 https://twitter.com/NightKawata/status/ ... 4488411145
All the bosses have also seen a complete AI overhaul. They're a lot more involved this time around, much like how a boss should be.
(seriously the fucking bachibora fight originally was luck based who let that get out the door)
There's also a
ton
of new areas. You can now head into Cyberspace, the Lab, a Beach, Route 75, and a few other goodies. Like Space Carnivals? We do.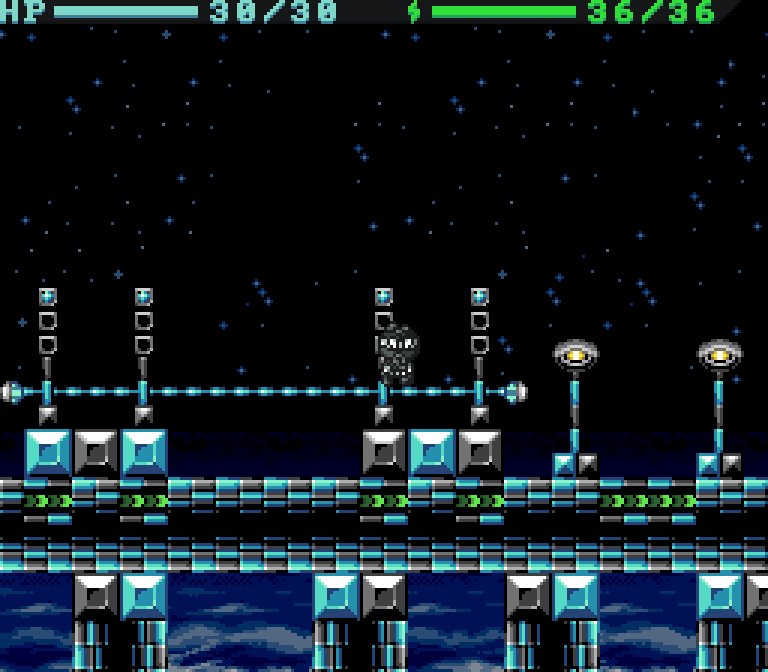 https://twitter.com/NightKawata/status/ ... 9252948992
You probably noticed in the last screenshot the fact there's more HP and more of that "green shit." Well, the game also overhauled the basic stats, and some other cool things! First off, that's EP. Think of it as mana, but instead, it's energy. Look, Kinzo the Wizard Wonderman will be the next game. (it won't)
Anyhoo, Metanet Hunter CD enhances
all
of the stages, and hides a ton of stuff. If you've got a good eye, you're gonna find some upgrades. You're gonna like 'em too. Probably. I really don't know, it's subjective.
That brings me to the next new addition:
COSTUMES.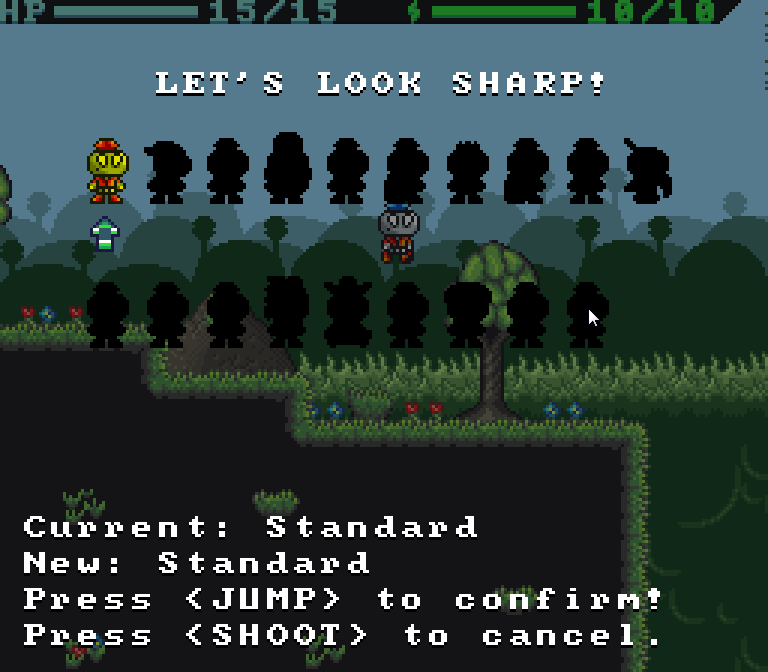 https://twitter.com/NightKawata/status/ ... 4807714821
That's not even all of them. In fact, there's
35.
(We have a bunch of unused costumes from Metanet Hunter REMIX)
You can find these bad boys by hunting around the levels for secret zones. You're probably also about to ask me how the hell I plan on having 35 different suits. Well, there's 18 normal suits, and 17 super-special shiny suits. Yeah, they're palette swaps. Metanet Hunter REMIX was supposed to have a 2 player mode for the 1.1 update. 1.1 didn't happen for a lot of reasons. (The shiny suits are alternate colors, not the normal ones, quick disclaimer)
The shiny suits are also a bit tougher to obtain, and I won't spoil that.

Anyhoo, I
know
you want to see how these things look: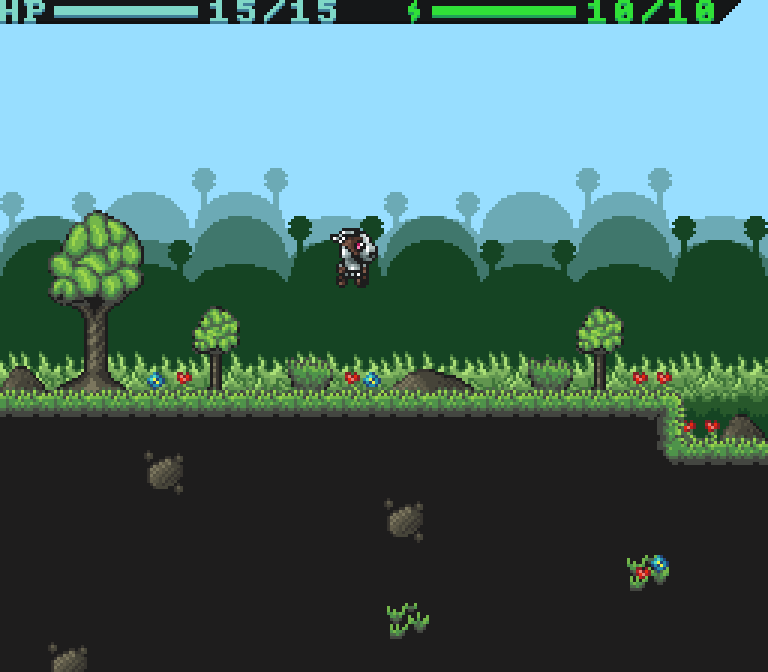 https://twitter.com/NightKawata/status/ ... 4032641024
Yeah, I know you want to play as a ****ing Goat. WELL, YOU CAN! I won't spoil how it works, but it's got a pretty cool activated ability.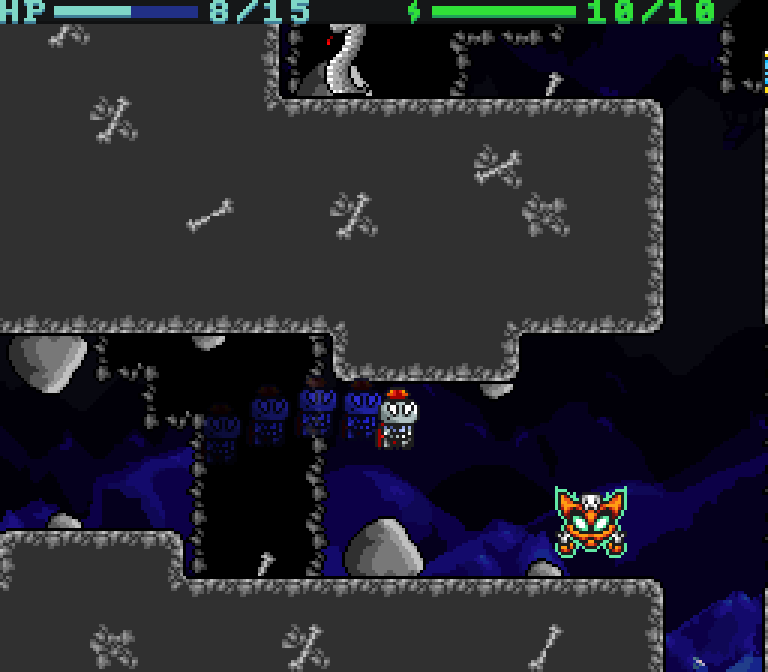 The Ninja's Armor is also back in this game. I have nerfed it a bit, and by that, I mean I spread out the abilities between some suits. The Shiny version of this Armor is op as hell, don't worry. (Oh and if you're wondering how I'm going to
balance
35 suits..... AHAHAHAHAHAHAHAHAHAHAHAHAH)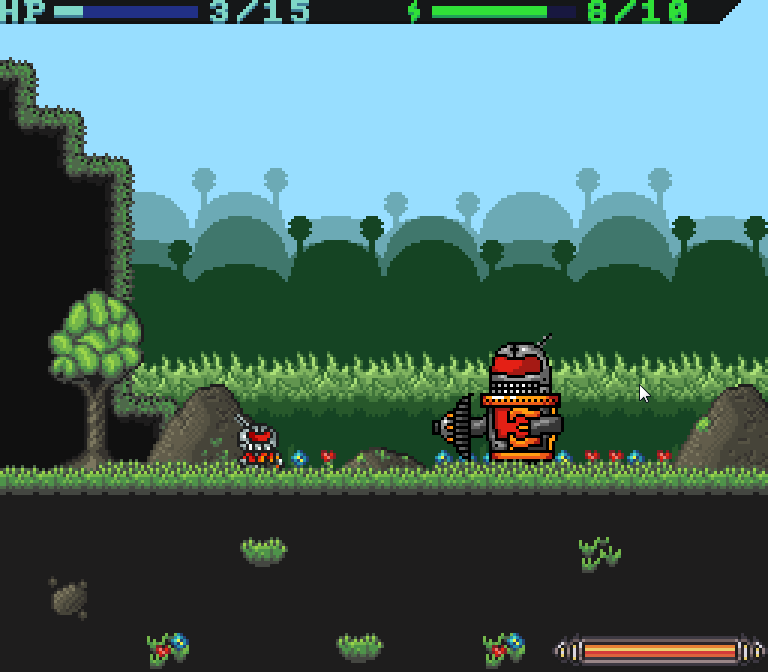 https://twitter.com/NightKawata/status/ ... 7021807617
Some of the costumes look like Bosses. They're pretty fun.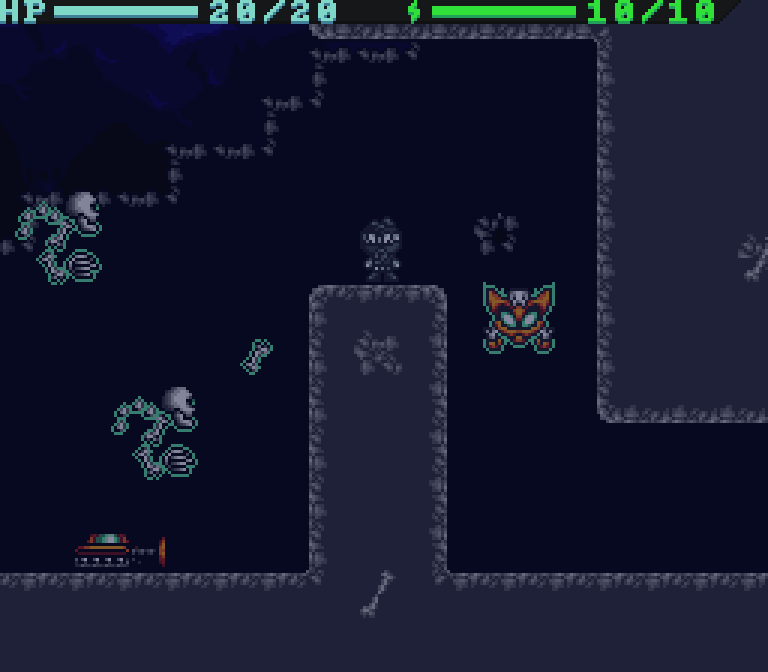 https://twitter.com/NightKawata/status/ ... 4169723904
For all you real Shinobi lovers, we have the costume for you. This thing's ****ing awesome, and can traverse terrain quite nicely.
--------------------------------------------------------------------------------------------------------------------------------------------------------------
So I bet you guys are probably gonna ask some pretty common questions:
Q: OMG OMG WHEN DOES IT COME OUT
A: Hi all 3 of you! It'll come out relatively soon, actually. It's really a giant puzzle for me, and I have everything I really need asset-wise (the things I don't have are getting done)
Q: OMG IS IT GONNA COST MUNNIES
A: Probably. HOWEVER, it's gonna be on Mega-sale once it's out, and it's gonna be on Mega-sale in August, the anniversary month. Support my coffee addiction and totally buy it at full price though.
Q: IS THE MUSIC STILL SHIT
A: NO THERE'S ACTUALLY AN ENTIRELY NEW OST OMG IT'S SO MUCH ****ING BETTER (tropical tower will no longer make you want to kill yourself)
Q: ARE THE LEVELS STILL GARBAGE
A: Nope, they're all brand new and redesigned. Didn't you notice the first stage is entirely different than MHR?
Q: ARE THERE DEATH SPIKES
A: oh god **** no, I don't even know why I put so many in MHR
Q: WHY ARE THERE SO MANY HASHTAGS IN YOUR TWEETS
A: I don't know how to use Twitter. Do you?
Q: IS IT GONNA BE ON STEAM
A: It better, because there's some serious ****ing trash on Steam, so there's no reason Metanet Hunter CD should get rejected. :p
Q: CAN I PLAY IT NOW
A: PM me or contact me directly for more info.
Q: I DON'T LIKE THE WAY SOME THINGS LOOK
A: I'm using whatever I have left over from Metanet Hunter REMIX and Metanet Hunter 3. If you want to make me more assets to use, by all means, go right ahead. Until then, some things aren't gonna look the best.
Q: WHERE IS TERMINAL HUNTER
A: Coming soon. I have to redo that game since Metanet Hunter CD is better, and Terminal Hunter needs to be a different style. I don't want to release two of the same thing in a short time period.
Q: CAN I HAVE YOUTUBE VIDEOS
A: **** I forgot, one sec:
(DISCLAIMER: VIDEO IS LIKE A MONTH OLD AND I UPDATED A LOT OF SHIT SINCE THEN)
(aka do not just simply watch this video and be all like "I dun like it," do that with a playable demo, this video is literally nothing more than proof something is in the hood)
Q: I HAVE A DIFFERENT QUESTION
A: You know, there's this thing called replies.
--------------------------------------------------------------------------------------------------------------------------------------------------------------------
Anyhoo, I hope you guys like what you see, and let's keep in touch on this topic! I'll be posting useless updates that none of you will actually look at because I have problems with my life choices!!! Yay!!!
Nah but seriously, post some stuff. I like reading. Apparently I like writing too much as well.
This is definitely one of the more fun projects I've made in quite a while.